Probe ordered into Dalpat-Sagar Lake Encroachment
Chhattisgarh government on Friday ordered a probe into encroachment in famous Dalpat-Sagar Lake in Jagdalpur, the headquarters of Bastar district.
Dalpat- Sagar Lake is one of the biggest artificial lakes in Chhattisgarh, constructed by Raja Dalpat Deo Kakatiya around 400 years ago.
State Police to Launch 'Samvedna' to Prevent Crime Against Women
Chhattisgarh Police will soon be launching a special campaign 'Samvedna' to prevent and reduce crime against women and children in the state.
Renowned Folk Singer Rajni Razak Received 'Nari Shakti Samman'
Renowned folk singer Rajni Rajak would be accorded the prestigious citation 'Nari Shakti Samman' by the President of India on March 8.
She also has the credit of performing in many countries and enthralling the audience of varied tastes.
Her performances are mainly based on women empowerment- respecting woman and saving daughters.
She works as a Development Assistant in the CSR Department of Bhilai Steel Plant.
Intelligence Traffic Management System 'Daksha' Launched in Raipur
Chief Minister Bhupesh Baghel dedicated to the people of the capital city Daksha, an intelligence traffic management system.
The system will help control violation of traffic rules, speed limit of vehicles and entry of vehicles on specified roads.
Equipped with modern cameras in sensitive areas, the system will also help control crime in the capital city.
Chhattisgarh Declared Best Performing State in Swachhta Sarveshan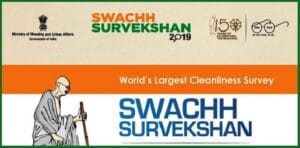 The 'Swachhta Sarveshan-2019' rankings announced in New Delhi on Wednesday declared Chhattisgarh the best state in terms of cleanliness and sanitation followed by Jharkhand and Maharashtra.
The survey also declared Ambikapur as the second cleanest (Swachhta) place in the entire country. Bhilai Nagar secured 11th Spot.
Raipur won the 'Fastest Moving Big City' while Bhopal has been declared as the cleanest capital.
Narharpur (Kanker) was declared East Zone's Cleanest City.
Indore declared as India's 'Cleanest City' for the third year on a row.
Swachh Survekshan 2019 covered all Urban Local Bodies in the country, making it the largest such cleanliness survey in the world.
Winners were awarded a statue of Mahatma Gandhi as memento.
Kondagaon gets Second Best Aspirational District Award
Hailakandi, Assam received the first position while Kondagaon, Chhattisgarh became second in overall performance of schemes.
Launched by the Hon'ble PM in January 2018, the 'Transformation of Aspirational Districts' programme aims to quickly and effectively transform the most underserved 112 districts across India.
The delta rankings reflect overall improvements made across sectors and sector specific ranks in the domains of Health & Nutrition, Agriculture & Water Resources, Education, Skill Development & Financial Inclusion and Basic Infrastructure.
The Aspirational Districts programme has evolved from the principle of 'Convergence of Schemes' to provision of additional financial resources to the Districts to undertake innovative projects that significantly improve the indicators.