'Tendered Vote' and 'Challenge Vote'?
Challenge Vote:
When any agent of candidate challenges identity of any voter, the presiding officer holds probe and the challenge does not hold ground, then the voter can vote.
In case, the challenge is proven, then elector can be denied and a written complaint will be lodged against elector with police station.
Tendered Vote:
When any voter had already cast the vote against the name of some other voter, then the actual voter has right to seek 'tendered vote'.
The presiding officer then allows him to vote through ballot paper which is marked as tendered vote.
Justice Menon to be Chief Justice of CG HC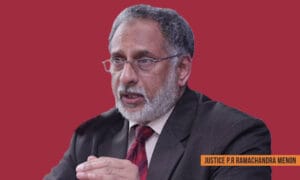 Senior most judge of Kerala High Court P.R. Ramachandra Menon will be the new Chief Justice of Chhattisgarh High Court, Bilaspur.
The post of Chief Justice is at present lying vacant in as former Chief Justice A.K. Tripathi resigned from the post to assume the charge of judicial member of the Lokpal, New Delhi.
Justice Prashant Kumar Mishra is at present acting as Chief Justice of the Chhattisgarh High Court.