ADB approved $350 million Loan for Chhattisgarh
Asian Development Bank(ADB) approved USD 350 million loan to rehabilitate and upgrade two state highways and 23 major district roads totaling about 850 kilometers in Chhattisgarh.
As per the data of 2011 census, poverty levels in the state were at 38% of the population. A safe and efficient road network will significantly contribute to state's economy and development, and thus contribute to poverty reduction in the state.
While the number of registered vehicles has doubled from 2.1 million in 2009 to 4.8 million in 2016, the roads need widening and strengthening to cater for increased demand, especially from larger goods vehicles.
Besides, climate adaptation measures are being incorporated in road design, such as increased road embankment height, increased dimension of drainage structures, and increased thickness and quality of bitumen.
The project is estimated to complete in mid-2024.
First Sikh Museum inaugurated in Raipur
Central India got its First Sikh Museum in Raipur, Chhattisgarh and was inaugurated by the Chief Minister of Chhattisgarh Bhupesh Bagel on the 'Shahidi Divas' of the fifth Sikh Guru, Arjun Dev.
Shri Guru Teg Bahadur Sikh Museum is located Guru Nanak Nagar, Raipur.
The museum enlightens visitors about the ten Sikh gurus and other personalities related to the religion.
Free Education till Class 12th
Under Right to Education (RTE), the Chhattisgarh government has decided to provide free education to students in government schools till completion of higher secondary school certificate (HSSC) examination.
The students would also be benefited with free text books and school uniforms.
The cabinet also gave nod to setting up of a fee regulatory committee for monitoring fee structure in private schools in the state.
Chhattisgarh won e-Panchayat Award by the Center
Chhattisgarh has won e-Panchayat Award by the Govt of India for using ICT– Information and Communication Technology in implementation of various schemes for empowerment of Panchayats.
Chhattisgarh has received 3rd position in using ICT tools in India. ICT tools are being employed for better accountability and transparency in the implementation of rural development schemes.
Plan Plus, Priasoft and m-action webtools are used for entering details of the budget and works undertaken by the Gram Panchayats, which can be accessed by anyone.
Renowned Folk Artist Khuman Sao died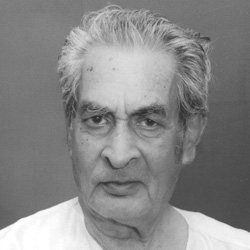 Renowned Chhattisgarhi folk artist of Chandaini- Gonda Khuman Sao died at his native village Thekua (Rajnandgaon) at the age of 90 years.
He was awarded with Sangeet Natak Academy. He declined Chhattisgarh Govt instituted- Mandaraji Award in the field of folk art and folk architecture.
He became a part of 'Raveli Nacha Party' under Dau Mandaraji- known as 'Bhishma Pitamah of Nacha'.
He established 'Chandaini Gonda Organisation' for spreading Chhattisgarhi folk culture through various performances in and abroad India.
Govt stopped Mining at Bailadila Hills after Protest by Tribals
The Govt instructed to immediately halt the deforestation of affected area at Bailadila Hills in Dantewada after protest by tribals who claim the shrine of a goddess is located in one the hills and is associated with their faith.
Local tribals who revere hill no 13 at Bailadila as the shrine of Pitod devi, wife of nature god Nandiraj insist that their faith is associated with the hill.
The orders came five days after the tribals from some 200 villages of Dantewada, Sukma and Bijapur districts started an indefinite protest under the banner of Sanyukt Panchayat Samiti demanding stoppage of mining related activities in iron-ore deposit no. 13.
The CM also ordered an investigation regarding the complaint received against the Gram Sabha which was arranged in the year 2014 for giving approval to the project.
Adani Enterprises Limited (AEL) had been given the contract as mine developer last year by NCL, a joint venture of National Mineral Development Corporation (NMDC) and Chhattisgarh Mineral Development Corporation (CMDC).
---