`Yellow Line Campaign' For Youth Against Tobacco Consumption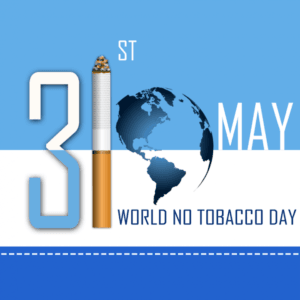 Chhattisgarh government's Health department will commence a three-day special drive 'Yellow Line Campaign' from May 29 to 31 across the state near educational institutions to keep these institutions tobacco-free and refrain young generation from getting addicted to tobacco.
The drive is part of 'World No Tobacco Day' observed around the world every year on May 31. The focus of World No Tobacco Day 2019 is on 'Tobacco and lung health'.
Popular Tabla Player and Theater Artist Amardas Manikpuri died
Amardas Manikpuri hailed from Kolihapuri, Rajnandgaon who died at the age of 82.
He was associated with Naya Theater, established by Habib Tanvir.
He was also associated with Chhattisgarhi Nacha as a part of Dau Mandaraji's Team.
He was an expert in playing Tabla, Dholak and Mandar.
He was awarded with Sangeet Natak Akademi Award by the Govt of India for his contribution to music.
Archaeological Excavation at Jaamrao Village begun
The archaeological excavation of an ancient mound located on the left bank of Kharun river at Durg district's Jaamrao village has begun.
As per details, in 2014-15, culture and archaeological department had conducted extensive survey of the mounds of Jaamrao village and found the Kushan period coins, statues, terracotta items. The archaeologists had estimated the time period of the items could be around 1st century.
Raipur-Keoti Passenger connects Bastar with State Capital
Keoti in Kanker District of Bastar Area was connected with the State Capital through new railway line which was inaugurated on 30 May 2019.
The extension work is part of Dalli Rajhara-Raoghat Railway Line project. Last year the railway services were extended to Bhanupratappur, a block headquarters in Kanker District.
The railway track is part of the rail project linking Dallirajhara – Raoghat – Jagdalpur, which is 235 km long. Rowghat – Jagdalpur line will reduce rail distance between Raipur to Jagdalpur by about 260 kms.
At present Bhilai Steel Plant gets its iron- ore supplies from Dallirajhara mines. Iron ore reserves of these mines are depleting day by day. In future, Raoghat mines will be the primary source of iron ore for Bhilai Steel Plant.
This project after completion will bring remote, densely forested areas over rail map of Chhattisgarh. Raoghat will develop as growth point with forward and backward linkages and will have the overall positive impact on economic development of surrounding region.
As this line will connect people of this region to Capital City Raipur, it would help open new opportunities of higher education and tertiary medical care for the people of this region.
---