ISRO to launch its own Space Station by 2030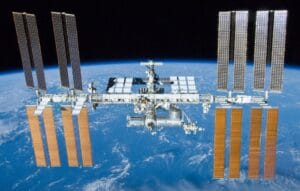 The Chairman of Indian Space Research Organisation (ISRO) K Sivan announced that Indiawill have its own Space station by 2030. This will help ISRO to send more astronauts to space.
A space station is like a habitable artificial satellite that is designed to remain in space and is capable of being inhabited by crew members for an extended period of time.
The Project is an extension of Gaganyaan mission. Under Gaganyaan project, India is planning to send three astronauts to outer space for seven days, it could even include women. A GSLV Mk-lll will be used to carry the orbital module which will have necessary provisions 
Apart from the partner countries involved with the International Space Station, only China, Russia and the US have operated orbital homes away from home.
European Space Agency (ESA) astronauts are already training in China in anticipation of the Chinese space station Tiangong becoming operational in 2022.
Russia plans to build a successor to the Mir (which was decommissioned in 1998 after many highly productive years in orbit).
Suman Rao crowned Miss India 2019
Suman Rao, a resident of Rajsamand, Rajasthan was crowned Miss India 2019. She was crowned by Miss India 2018 Anukreethy Vas from Tamil Nadu.
She will represent India in the coveted Miss World 2019 which is going to be held in Pattaya, Bangkok in December 2019.
Chhattisgarh's Shivani Jadhav, an engineer, was crowned Miss Grand India 2019.
India hosted Meeting on Kimberley Process 2019
India is hosting the Inter-sessional meeting of Kimberley Process (KP) from 17th to 21st June 2019 in Mumbai, Maharashtra.
The Kimberley Process Certification Scheme (KPCS) Intersessional Meeting 2019 is an annual mid-year event of KPCS- a tri-partite mechanism that unites participating governments, diamond industry and civil society.
India is the founding member of KPCS and is the chair of Kimberley Process Certification Scheme for the year 2019 with the Russian Federation as Vice Chair.
Kimberley Process Certification Scheme (KPCS) :

The Kimberley Process (KP) is an international certification scheme mandated by UN that regulates trade in rough diamonds.

It aims to prevent the flow of conflict diamonds, while helping to protect legitimate trade in rough diamonds.

The KP is open to all countries that are willing and able to implement its requirements. Currently, KP has 55 participants representing 82 countries, with the European Union and its Member States counting as a single participant.

The KP is tripartite forum, which includes participating countries, diamond industry as well as civil society coalitions.
India beats South Africa to win FIH Series Finals 2019
In the FIH (Federation Internationale de Hockey) Men's Series Finals hockey tournament 2019, India thrashed South Africa with 5-1 in a summit clash at the Kalinga Stadium in Bhubaneswar, Odisha.
The points scored with this win will place India in the top five of the FIH World Rankings.
India and South Africa had already qualified for the final round of the Olympic qualifiers.
Manpreet Singh won the Best Player of the Tournament Award.
160 Children dies due to Encephalitis in Muzaffarpur
160 children have lost their lives due to Acute Encephalitis Syndrome (AES) and heat wave.
AES outbreaks in Muzaffarpur have been reported since 1995, National Centre for Disease Control officials say. The cause of death in most this year has been attributed to hypoglycaemia (low blood sugar level).
It is alleged that Lychees contain toxins that inhibit the body's ability to produce glucose, which could affect young children whose blood sugar levels were already low because they were not eating dinner.
 Acute Encephalitis Syndrome (AES):

AES affects central nervous system, mostly in children and young adults.

It can be caused by virus, bacteria, fungi, and a range of agents. Japanese encephalitis (JE) virus is the most common cause of AES in India.

It is locally known as Chamki Bukhar.
Om Birla became the new Lok Sabha Speaker
A two-time Bharatiya Janata Party (BJP) Member of Parliament (MP) from Rajasthan's Kota district, Om Birla was unanimously elected as the new Speaker of 17th Lok Sabha.
He will succeed Sumitra Mahajan (2014-2019) and pro-tem speaker of 17th Lok Sabha Virendra Kumar.
Interesting Facts about Speakers of India
The first woman Speaker in the history of the Indian Parliament is Meira Kumar, who presided over the 15th Lok Sabha session beginning in 2009.
The first Speaker in India was G V Mavlankar, who presided over the Lok Sabha from 1952 to 1956. He is known as the Father of Lok Sabha, for his immense contribution in redesigning the country's parliamentary proceedings with intricate impartiality.
The only Speaker to have presided over the Parliament in two consecutive terms, for the full five-year periods was Balram Jakhar.
Speaker Rabi Ray is popularly called the Son of Soil, due to his immense straightforwardness and eye for detail in the workings of the Parliament.
One of the most eloquent Speakers in the history of the Indian Parliament to this day is, P A Sangma.
List of Lok Sabha Speakers
Speakers
From year
To year
Sh. Om Birla
19/06/2019
Incumbant
Smt. Sumitra Mahajan
06/06/2014
16/06/2019
Smt. Meira Kumar
04/06/2009
04/06/2014
Shri Somnath Chatterjee
04/06/2004
31/05/2009
Sh. Manohar Joshi
10/05/2002
02/06/2004
Sh. G.M.C. Balyogi
24/03/1998
22/10/1999
19/10/1999
03/03/2002
Sh. P.A. Sangma
23/05/1996
10/07/1991
23/03/1998
22/05/1996
Sh. Shivraj V Patil
10/07/1991
22/05/1996
Sh. Rabi Ray
19/12/1989
09/07/1991
Sh. Bal Ram Jakhar
22/01/1980
16/01/1985
15/01/1985
18/12/1989
Sh. K.S. Hegde
21/07/1977
21/01/1980
Sh. Bali Ram Bhagat
15/01/1976
25/03/1977
Sh. G.S. Dhillon
08/08/1969
22/03/1971
17/03/1971
01/12/1975
Sh. N. Sanjiva Reddy
17/03/1967
26/03/1977
19/07/1969
13/07/1977
Sardar Hukam Singh
17/04/1962
16/03/1967
Sh. M. A. Ayyangar
08/03/1956
11/05/1957
10/05/1957
16/04/1962
Sh. G.V. Mavalankar
15/05/1952
27/02/1956
US topples China as India's largest Trade Partner
The US overtook China to once again become India's top goods trading partner in 2018-19. India's trade surplus with the US declined to $16.8 billion from $21.2 billion a year ago.
India's exports are playing in a stronger position with its trade deficit with China dropping to $53 billion in 2018-19, down from $63 billion a year ago. India's dependency on Chinese imports also declined to $70 billion from $76 billion a year ago.
The decline in India's trade surplus with the US comes amid a year-long trade war. US President Donald Trump has resorted to protectionism by imposing higher tariffs on imports from its trading partners such as China, Canada, Mexico, Japan, in an attempt to protect its economy and create jobs.
Sanctions against India to host International Sporting Events lifted
A non-governmental sports organization based in Lausanne, Switzerland, IOC (International Olympic Committee) lifted its sanctions imposed on Indian Olympic Association (IOA) hosting international sports events.
The decision was taken after finally receiving a letter of guarantee from the Government that it will allow all eligible athletes, sportspersons, and officials in events held in the country.
Pakistan shooters were denied visa by the Indian government for participation in the International Shooting Sport Federation Shooting World Cup 2019 that was held in New Delhi in the wake of the terror attack in Pulwama, Kashmir.
---