Merger of Vijaya Bank and Dena Bank with Bank of Baroda effective from April 1
The merger shall come into force from 1st April 2019.
The government in September 2018 announced the merger of state-owned Vijaya Bank and Dena Bank with larger PSB Bank of Baroda to create the third largest lender after SBI and ICICI Bank in the country.
It was part of the government's strategy to promote consolidation in the sector marred by loads of non-performing assets (NPAs).
Before this the State Bank of India had merged five of its subsidiary banks with itself and took over Bharatiya Mahila Bank.
Harmanpreet Singh Named as Player of the Year and Lalremsiami as Rising Player
Harmanpreet Singh was awarded the 2018 Player of the Year award while women's team striker Lalremsiami as the Rising Player of The Year, by the Asian Hockey Federation.
Harmanpreet Singh led the Indian team to be a joint winner with Pakistan at the Asian Champions Trophy in Muscat.
Lalremsiami's remarkable impressive performance as a striker at the 2018 World Cup and the Asian Games led the team to win Silver medal.
The Indian men's team was awarded the Best Performance of the Year for being the only Asian side to have reached the top eight at the World Cup in Bhubaneswar.
Chennai Spartans Wins Pro Volleyball League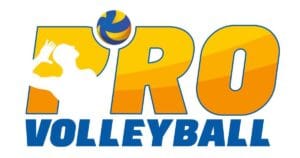 Chennai Spartans won the inaugural edition of the Pro Volleyball League(PVL) by defeating Calicut Heroes by 3-0 in Nehru Indoor Stadium, Chennai.
With this win, Chennai Spartans have qualified for this year's Fédération Internationale de Volleyball (FIVB) Asian Men's Club Volleyball Championship, where they will represent India.
PM Modi Launched Pradhan Mantri Kisan Samman Nidhi Scheme
Prime Minister Narendra Modi launched the Pradhan Mantri Kisan Samman Nidhi (PM-KISAN) scheme in Gorakhpur,Uttar Pradesh.
The scheme will provide Rs 6,000 per year to small and marginal farmer families having combined land holding/ownership of up to 2 hectares.
The amount will be given in three installments of Rs 2,000 each and will be transferred directly to the bank account
National War Memorial Dedicated to the Nation
PM Narendra Modi dedicated to the nation the National War Memorial (NWM) near India Gate in New Delhi tocommemorate the soldiers who participated and made the supreme sacrifice in Peacekeeping Missions and Counter Insurgency Operations.
It comprises of four concentric circles- Amar Chakra, Veerta Chakra, Tyag Chakra and Rakshak Chakra, with names of 25,942 soldiers inscribed in gold leafing on the granite tablets.
President Presented Gandhi Peace Prize
President Kovind presented the "Gandhi Peace Prize" for the years 2015, 2016, 2017 and 2018.
Gandhi Peace Prize for Social, Economic and Political transformation through Non-violence was instituted in the year 1995 and comprises of an amount of Rs 1 crore along with a citation.
Year
Winner
Contribution
2015
Vivekananda Kendra,
Kanyakumari
Rural Development, Education,
Development of natural resources
2016
Akshaya Patra Foundation
Sulabh International
For providing mid-day meals to millions of children
Sanitation and emancipation of manual scavengers
2017
Ekal Abhiyan Trust
Education for Rural and Tribal Children,
Rural Empowerment, Gender and Social Equality
2018
Shri Yohei Sasakawa
Leprosy Eradication

India Successfully Test Fired "QRSAM"
India successfully test fired the short range Quick Reaction Surface-to-Air Missile (QRSAM) from Chandipur in Balasore district, Odisha.
It is highly mobile air defence system with a strike range of 25 km to 30 km, an all-weather, all-terrain missile with electronic counter measures against jamming by aircraft radars.
It will replace surface-to-air missile the 'Akash' missile defence system.