Renowned Indian Artist Haku Shah Died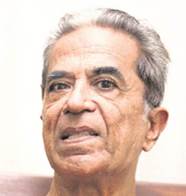 A Gandhian, hailed from Ahmedabad, was known for his tribal and folk art.
He established a tribal museum at Gujarat Vidyapith in Ahmedabad.
His memoir Manush received several awards including the Padma Shri in 1989.
Heavy-Lift Chinook Helicopters Inducted in Air Force
First four heavy lift Chinook helicopters were inducted in the Indian Air Force, at Air Force Station, Chandigarh.
These multi-role helicopters will act as life-saver during humanitarian assistance and disaster relief missions.
The payload capacity of Chinook is about 10 tonne, as it is able to lift artillery, vehicles, road construction and engineer equipment as well as troops and supplies to mountainous sectors.
The manufacturer of Chinook is Boeing Defense, Space & Security, US.
India Conducted Anti-Satellite Missile Test- Mission Shakti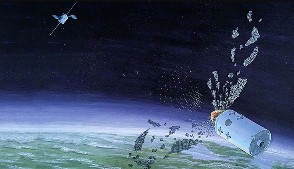 Defence Research and Development Organisation (DRDO) has conducted a successful Anti-Satellite (ASAT) missile test "Mission Shakti" from Wheeler island in Odisha.
The target was hit by the DRDO developed Ballistic Missile Defence (BMD) Interceptor Missile, in Low Earth Orbit (LEO) in a "Hit to Kill" mode at a height of 300 km from the earth's surface.
India joined the select club of 3 countries namely United States, Russia, China that demonstrated A-SAT capability.
The test was done to verify that India has the capability to safeguard our space assets.
It does not violate any international law. The principal international Treaty on space is the 1967 Outer Space Treaty as it prohibits only weapons of mass destruction in outer space, not ordinary weapons.
India Improves in Multidimensional Poverty Index 2018 ied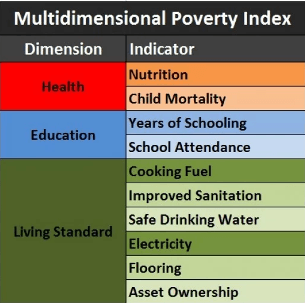 India's poverty rate has shown a drastic decrease in 10 years, from 55% to 28% according to a new version of the global Multidimensional Poverty Index 2018. 
More than half of the India's multidimensional poor (196 million) are from the four states viz. Bihar, Jharkhand, Uttar Pradesh and Madhya Pradesh while Delhi, Kerala and Goa have lowest multidimensional poverty.
Bihar was the poorest state in 2015-16, with more than half its population in poverty.
Jharkhand had the greatest improvement, followed by Arunachal Pradesh, Bihar, Chhattisgarh, and Nagaland.
Poverty reduction among children, the poorest states, Scheduled Tribes, and Muslims was fastest.
While 80% of ST members had been poor in 2005-06, 50% of them were still poor in 2015-16.
While 60% of Muslims had been poor in 2005-06, 31% of them were still poor in 2015-16.
Multidimensional Poverty Index
1. It was developed by the United Nations Development Programme (UNDP) and the Oxford Poverty and Human Development Initiative (OPHI).
2. The MPI provides data about "who is poor" and "how they are poor".
3. The index is based on a list of 10 deprivations for poor, covering health facilities, education and living standards.
4. If someone is deprived in a third or more of the 10 weighted indicators, the global index identifies them as "MPI poor".

PFC becomes the Second Largest Govt-Owned Firm after SBI
After acquiring majority stake in REC Ltd (formerly Rural Electrification Corporation Limited), centre backed Power Finance Corporation (PFC) has become the India's second largest Govt-owned Financial Firm after State Bank of India (SBI), based on market capitalization.
PFC has bought the 52.63% controlling stake in REC through Rs 14,500 crore deal with Union government.
PFC on a consolidated basis is the third-highest profit making public sector undertaking in India after Indian Oil and ONGC based on the Department of Public Enterprise survey profit data for 2017-18.
YV Reddy Released his Book "Indian Fiscal Federalism" 
The Governor of Reserve Bank of India, Shaktikanta Das launched the book "Indian Fiscal Federalism" authored by Dr. Y.V. Reddy and G.R. Reddy.
Dr. Y.V. Reddy has served as the Governor of RBI during 2003-2008 and as the Chairman of the 14th Finance Commission of India.
Dr. G.R. Reddy is serving as the Advisor (Finance) to the Government of Telangana.
Tripura has Second-Highest Number of Child Marriages
Tripura occupies the second position with respect to the highest prevalence of child marriages among girls aged 15-19 years at 21.6% which is significantly higher than the national average of 11.9%.
According to a report released by the National Family Health Survey (NFHS), Young Lives – an international study on childhood poverty.
The report also found that more than 80 per cent of child marriages were registered in three districts of the state.
Rajasthan has reported the highest incidence of child marriages.