Bhawana Kanth became First Woman Fighter Pilot
Flight Lieutenant Bhawana Kanth has become the first woman pilot of the Indian Air Force to qualify to undertake combat missions on a fighter jet.
She is from the first batch of women fighter pilots of the IAF, who joined the force in July 2016.
Bhawana joined the fighter squadron in November 2017 and flew the first solo on MiG-21 Bison in March last year.
Wing Commander Abhinandan Varthaman was flying a MiG-21 Bison when he shot down Pakistan Air Force's F-16 fighter jet during an aerial combat in February 2019.
Three women- Kanth, Avani Chaturvedi and Mohana Singh– were commissioned as flying officers in July 2016, less than a year after the government decided to open the fighter stream for women on an experimental basis.
Further Reading | Article on Women Empowerment
Committee Suggested 'Elephant Bonds' for Undisclosed Income
A high level government-appointed committee on trade and industry has suggested it to issue 'Elephant Bonds' to people for declaring undisclosed income to mandatorily invest 50%.
Elephant Bonds

Elephant Bonds are the 25-year sovereign bonds in which people declaring undisclosed income will be bound to invest 50 per cent.
The fund, made from these bonds, will be utilized only for infrastructure projects.
It is like an Amnesty Scheme to help State treasury raising tax revenues, adding beneficiaries in tax base who have not declared their assets previously.
Priyanka Mohite became First Indian Women to climb Mount Makalu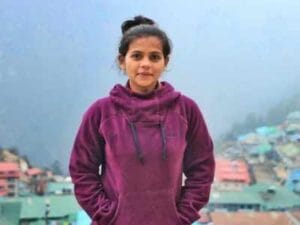 Satara-based mountaineer Priyanka Mohite became the first Indian women for successfully climbing world's fifth highest peak, Mount Makalu.
In May 2018, Priyanka managed to scale Mount Lhotse, which is the fourth highest mountain in the world. In 2013, she became the youngest girl from Maharashtra to have conquered Mount Everest, and only the third youngest Indian to do so.
Mt Makalu is located in the Mahalangur Himalayas 19 km southeast of Mount Everest, on the border between Nepal and China.
10 Highest Mountain Peaks in the World
| | | | |
| --- | --- | --- | --- |
| Rank | Mountain | Range | Country |
| 1. | Everest | Himalayas | Nepal/Tibet |
| 2. | K2 (Mount Godwin Austen) | Karakoram | Pakistan/China |
| 3. | Kangchenjunga | Himalayas | India/Nepal |
| 4. | Lhotse | Himalayas | Nepal/Tibet |
| 5. | Makalu | Himalayas | Nepal/Tibet |
| 6. | Cho Oyu | Himalayas | Nepal/Tibet |
| 7. | Dhaulagiri | Himalayas | Nepal |
| 8. | Manaslu | Himalayas | Nepal |
| 9. | Nanga Parbat | Himalayas | Pakistan |
| 10. | Annapurna | Himalayas | Nepal |
10 Highest Mountain Peaks in India
| | | | |
| --- | --- | --- | --- |
| Rank | Mountain | Range | State |
| 1 | Kangchenjunga | Himalayas | Sikkim |
| 2 | Nanda Devi | Garhwal Himalaya | Uttarakhand |
| 3 | Kamet | Garhwal Himalaya | Uttarakhand |
| 4 | Saltoro Kangri / K10 | Saltoro Karakoram | J & K |
| 5 | Saser Kangri I / K22 | Saser Karakoram | J & K |
| 6 | Mamostong Kangri / K35 | Rimo Karakoram | J & K |
| 7 | Saser Kangri II E | Saser Karakoram | J & K |
| 8 | Saser Kangri III | Saser Karakoram | J & K |
| 9 | Teram Kangri I | Siachen Karakoram | J & K |
| 10 | Jongsong Peak | Kangchenjunga Himalaya | Sikkim |
Orchha Included in Tentative List of UNESCO World Heritage Sites
The architectural heritage of Orchha town in Madhya Pradesh which depict peculiar style of the Bundela dynasty have been included in the tentative list of the UNESCO's world heritage sites.
Orchha is situated on the banks of Betwa river. It is located around 80 km away from Tikamgarh district in Madhya Pradesh and 15 km from Jhansi of Uttar Pradesh.
According to the rules, to be a part of UNESCO's World Heritage sites, the heritage or any historical site first has to be on the tentative list. After it makes to the tentative list, another proposal is sent to the UNESCO.
It is the only place in India where Lord Ram is worshipped as a king with a dedicated temple in his name called Sri Ram Raja Mandir.
UNESCO World Heritage Sites
1. World Heritage Sites are important places of cultural or natural heritage as described in the UNESCO World Heritage Convention, established in 1972.
2. There are 37 World Heritage Sites located in India. These include 29 cultural sites, seven natural sites and one mixed site.
3. India has the sixth largest number of sites in the world.
Click here to find the list of sites in India included in the list.
RBI extends RTGS Transfer Timings
The Reserve Bank of India has increased the Real Time Gross Settlement (RTGS) time window for customer transactions (initial cut-off) from 4.30 pm to 6 pm.
RTGS is a system of continuous and real-time settlement of fund-transfers, individually on a transaction by transaction basis (without netting). 'Real Time' means the processing of instructions at the time they are received; 'Gross Settlement' means that the settlement of funds transfer instructions occurs individually.
The RTGS system is primarily meant for large-value transactions. The minimum amount to be remitted through RTGS is 2 lakh with no upper or maximum ceiling.
RTGS Vs NEFT
The fundamental difference between RTGS and NEFT is that while RTGS is based on gross settlement, NEFT is based on net-settlement.

Gross settlement is where a transaction is completed on a one-to-one basis without bunching with other transactions. On the other hand a Deferred Net Basis (DNS), or net-settlement means that the transactions are completed in batches at specific times. Here, all transfers will be held up until a specific time.

RTGS transactions are processed throughout the working hours of the system.
---