India's to Launch 20 Rupee Coin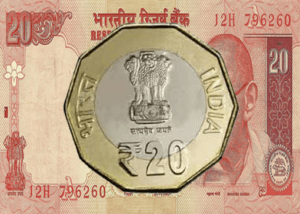 It isn't in a circular shape but a polygon shape of 12 edges with a design of grains denoting the agricultural dominance of the country.
The coins are designed by the National Institute of Design (NID) and minted at state-owned mints at Mumbai, Alipore (Kolkata),Saifabad (Hyderabad), Cherlapally (Hyderabad) and Noida (UP).
The exact date of issuance of new series coins is yet to be announced.
International Women's Day Celebrated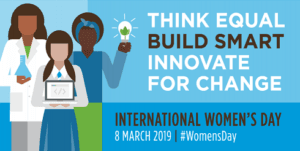 This year's themes was 'Think Equal, Build Smart, Innovate for Change'
IMF chief Christine Legarde says that gender equality at work would increase the GDP growth by 35%.
In last 10 year, Gender Gap has decreased by 8% which is higher than that of bigger economies. The highest decrease is seen in politics, followed by education and health.
Kerala's Marayoor Jaggery gets GI tag
Marayoor jaggery from Idukki, Kerala gets Geographical Indication (GI) tag from the central government.
The distinct features of the Marayur Jaggery are high sweetness with less saltiness, high content of iron and less sodium. The produce is free of impurities and the sugar cane fields are free of chemical pesticides and fertilizers.
The GI tag will now enable to initiate legal action against fake jaggery being sold as Marayur Jaggery.
Geographical Indication

Definition: A geographical indication (GI) is a sign used on products that have a specific geographical origin and possess qualities or a reputation that are due to that origin. In order to function as a GI, a sign must identify a product as originating in a given place.

Advantages: Like intellectual properties rights like Copyright, Patent, and Trademark etc. Geographical Indication Tag provides similar rights and protection to holders.

Why GI Tag?
1. India, as a member of the World Trade Organization (WTO), enacted the Geographical Indications of Goods (Registration & Protection)Act, 1999 has come into force with effect from 15th September 2003.
2. Darjeeling Tea was the first Indian product to get the geographical indication tag. In 2004, the famous beverage got the recognition.

Boeing 737 MAX 8 Planes Banned in India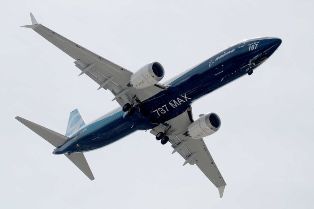 The entry or transit of Boeing 737 Max 8 aircraft has been banned by the Directorate General of Civil Aviation (DGCA) in the Indian airspace from 13th March 2019.
The decision has been taken following the Ethiopian Airlines crash that killed 157 people.
The airlines affected by this are SpiceJet which has 13 jets of the model 8 variant and Jet Airways which has 5 jets of this variant.
The move came after European aviation regulator EASA, the U.K, France, Germany, Australia and Singapore joined a growing number of countries that have barred the aircraft from their airspace.