Pak Named February 27 Retaliation as 'Operation Swift Retort'
The Pakistan Air Force announced that they will observe its retaliatory action against India on February 27 against the Balakot strike of Indian Air Force as 'Operation Swift Retort'.
The Indian air strikes at Balakot terror camp on February 26 was response of Pakistan based Jaish-e-Mohammed (JeM) attack by a suicide bomber in Pulwama that killed 40 CRPF jawans.
In response to Indian attack, Pakistan Air Force (PAF) retaliated and captured IAF Wing Commander Abhinandan Varthaman who was released by Pakistan on March 1.
JeM Leader Masood Azhar Designated A Global Terrorist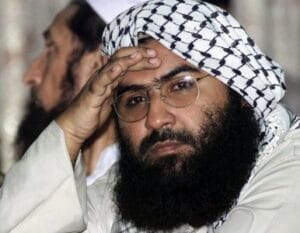 The United Nations Security Council (UNSC) designated Pakistan based militant group Jaish-e-Mohammad (JeM) leader Masood Azhar as a 'global terrorist'. This could be possible because China has lifted its technical hold on the proposal to blacklist Masood Azhar.
In earlier four instances, China had blocked the proposal to designate Masood Azhar as a global terrorist. This is a huge diplomatic win for India and also a symbolic victory towards the fight against terrorism.
The proposal was moved by P3 countries (USA, France and United Kingdom), this move would result in the travel ban, asset freeze and arms embargo of Masood Azhar. The sanctions will be implemented by all United Nations member states.
Masood Azhar is the founder of the Jaish-e-Mohammad (JeM) terror outfit. He is also a former leader of the terrorist group Harakat al-Mujahadin.

He was the mastermind of many terror attacks in India which includes Pathankot air base attack in 2016, Pulwama attack in 2019.
Consequence of being designated a Global Terrorist?
Asset freeze: All member states of the United National are required to freeze without delay the funds and other financial assets or economic resources of designated individuals and entities.

Travel ban: All member states are required to prevent the entry into or transit through their territories by designated individuals.

Arms embargo: All member states are required to prevent the direct or indirect supply, sale and transfer of arms (even spare parts) from their territories.

Azhar's designation as a global terrorist will force Pakistan to act against him and individuals and entities associated with him. This will effectively mean total immobilization of Azhar and shutdown of his organization and its institutions such as terror camps and madrasas.
UK Parliament First in World to Declare Climate Emergency
The UK parliament became the first national legislative body in the world to declare a climate change "emergency" which closely follows Extinction Rebellion protests that blocked traffic in key parts of central London for a week in April.
The emergency declaration was proposed by Labour Party leader Jeremy Corbyn.
It also calls for the government to work towards carbon neutrality before 2050 and for ministers to draft proposals within the next six months to restore the country's environment and create a "zero waste economy."
Compared to its 1990 levels, the United Kingdom was legally committed to an 80% reduction in carbon emissions by 2050.
Asteroid Apophis to flyby Earth on April 13, 2029
According to NASA, the 370m wide asteroid named 99942 Apophis will fly past Earth like a 'moving star on April 13, 2029.
The giant space rock has the fitting code name 99942 Apophis, the Greek name for an Egyptian serpent god hell-bent on swallowing the sun.
It will fly above the earth's surface at 30,500 km and first become visible with a naked eye in the night sky over the Southern Hemisphere from the east coast to the west coast of Australia.
Japan's First Private Rocket "Momo-3" Launched into Space
A Japanese aerospace start-up Interstellar Technology Inc. has successfully launched a first privately developed rocket 'Momo-3' into space.
The unmanned rocket launched from its test site in Taiki on the northern Japanese island of Hokkaido and it reached about 110 km in altitude before falling into the Pacific Ocean after 10 minutes of flight time.
---