UNEP released Global Environment Outlook 2019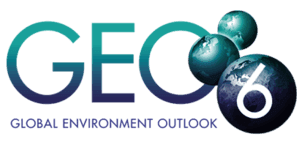 United Nations Environment Programme (UNEP) released sixth Global Environment Outlook 2019, titled 'Healthy Planet, Healthy People'.
It calls decision makers to take immediate action to address environmental issues to achieve the Sustainable Development Goals.
As per the report, a quarter of all premature deaths and diseases worldwide are due to manmade pollution and environmental damage.
The report notes that as greenhouse gas emissions continue to rise. The growing divide between rich and poor as uncontrolled over consumption, pollution and food waste in the developed world leads to hunger, poverty and disease elsewhere.
Important International Reports
World Investment Report
UNCTAD
Global Environment Outlook
UNEP
(United Nations Environment Programme)
World Economic Outlook
IMF
(International Monetary Fund)
Ease of Doing Business World Development Report
IBRD (World Bank)
Global Corruption Report (GCR)
Transparency International
Global Competitiveness Report (GCR)
WEF
(World Economic Forum)
World Happiness Report
Sustainable Development Solutions Network (SDSN)
Coordinated Operation to Protect Kaladan Project Carried Out
A coordinated operation was conducted by the armies of India and against insurgents Arakan Army in Myanmarese territory to avert a possible threat to the Kaladan multi-modal transit transport project.
The operation was also undertaken keeping in view the safety of Indian workers engaged in the project.
The Kaladan transit transport project is being viewed as India's gateway to the Southeast Asia. The project will help connect Mizoram with the Sittwe Port in Rakhine State of Myanmar.
Mercedes' Valtteri Bottas Won Australian F1 Grand Prix 2019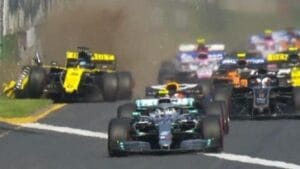 Mercedes Formula One (F1) driver Valtteri Bottas has clinched his first championship in the Australian Grand Prix held in Melbourne.
| | | |
| --- | --- | --- |
| Grand Prix 2018 | Winner | Country |
| British Grand Prix | Sebastian Vettel | Germany |
| German Grand Prix | Lewis Hamilton | England |
| Singapore Grand Prix | Lewis Hamilton | England |
| Russian Grand Prix | Lewis Hamilton | England |
| Japanese Grand Prix | Lewis Hamilton | England |
| United States Grand Prix | Kimi Raikkonen | Finland |
| Abudhabi Grand Prix | Lewis Hamilton | England |
Kazakhstan Renamed Capital Astana as Nursultan
Kazakhstan has renamed its capital as Nursultan ("Sultan of Light") from its previous name Astana in order to recognize its outgoing leader Nursultan Nazarbayev (78), who has served nearly 30 years as president of Kazakhstan.
Mr. Nazarbayev has changed the capital from Kazakhstan's largest city Almaty to Astana in 1997.
Mr. Nazarbayev will continue to enjoy significant powers thanks to his Constitutional status as "Leader of the Nation", life-time position as chief of the security council and head of the ruling Nur Otan party.