India Offered 'Observer' Status in CTBT
CTBTO (The Comprehensive Nuclear-Test-Ban Treaty Organisation) has offered India an 'Observer'status and access to the International Monitoring System (IMS) data.
Currently, IMS has 337 facilities, located in 89 nations.
Being an observer does not change India's status with respect to the CTBT, it only gives the advantage of following what's happening, learning what China is doing in the organization, and where the US comes in.
CTBT:

CTBT is a global treaty that runs IMS which constantly monitors the Earth for nuclear explosions and shares evaluative findings with its member states. CTBTO's headquarters is in Vienna, Austria.

CTBT not yet in force due to requirement of ratification by all the 44 nuclear weapon capable nations, i.e. requires signature and ratification by India, Pakistan, and North Korea; formal ratification by USA, China, Israel, Iran and Egypt.  

India has not signed NPT too as it considers it a flawed treaty and it did not recognize the need for universal, non-discriminatory verification and equal treatment

(CTBT only deal with horizontal proliferation not vertical proliferation (refers to the upgrading and further development of more sophisticated weapons by the existing nuclear powers by simulation. CTBT is silent on complete nuclear disarmament.)
Saudi Arabia Green Card 'Privileged Iqama' Approved
For the first time, the Cabinet of Saudi Arabia approved to give permanent residency to certain expatriates by allowing them to own real estates. They are eligible to reside with their families without a Saudi sponsor (Kafeel). This new system is named as the "Privileged Iqama".
The "Privileged Iqama" system will offer a permanent residence scheme and one that can be renewed annually.
The decision will attract more investors and entrepreneurs to Saudi Arabia to help drive private sector growth and expand employment opportunities for Saudis.
TAPI Gas Pipeline Meeting Held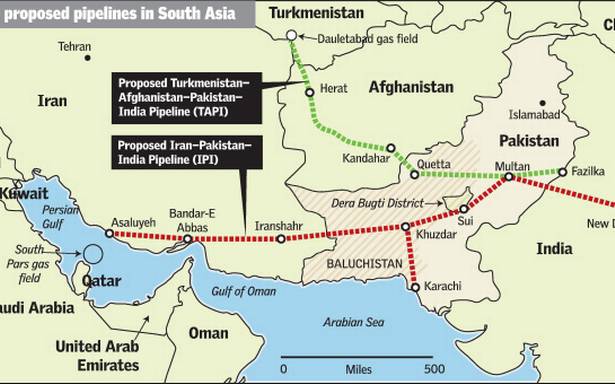 TAPI- Turkmenistan, Afghanistan, Pakistan and India Gas Pipeline meeting was held in Ashgabad, Turkmenistan.
The TAPI gas pipeline project will transport Caspian Sea natural gas from Turkmenistan through Afghanistan into Pakistan and then to India. It is expected to be completed by 2022 in Pakistan.
It is supported by ADB and the USA.
Groundbreaking of the TAPI gas pipeline will be held in Pakistan in October 2019.
---