India Hosted Indian Ocean Rim Association Meet
Indian Ocean Rim Association meet was organised in New Delhi.
IOR Association has set Disaster Risk Management its priority to enhance resilience in IORA countries according to its '2017-2021' Action plan.

Indian Ocean Rim Association for Regional Cooperation (IOR-ARC)
1. An international organization with 18 member states
2. Established in Mauritius on March 1995

Members:
Bangladesh, India, Iran, Sri Lanka, Thailand
Australia, Indonesia, Malaysia, Mauritius, Singapore
Kenya, Madagascar, Mozambique, South Africa, Tanzania
Oman, United Arab Emirates, Yemen

Dialogue partners:
China, Egypt, France, Japan, UK
US not Pursuing Action Against Sentinelese Tribe
The U.S. is not pursuing action against the Sentinelese tribe members who killed an American missionary trying to enter their forbidden island.
American fundamentalist Christian missionary John Allen Chau was killed in November by tribespeople when he illegally went to the North Sentinel Island in the Andamans to convert them.
The Indian government also does not permit visits to the island in deference to their desire to be isolated and also to protect their fragile immune systems from diseases, the simplest of which could be deadly to them.
The 2011 census estimates their quantities at a mere 50.
The North Sentinel Island along with 5 km coastal sea is remarked as a tribal reserve.
Hindi Included as Third High Court Language in Abu Dhabi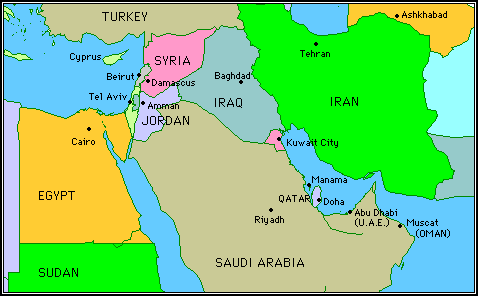 Hindi is included as the third official language in the Abu Dhabi court system with a motive to improve access to justice for foreign workers.
The other two official languages are Arabic and English.
Macedonia becomes North Macedonia Officially
Ending a long running dispute with Greece, the Republic of Macedonia has officially changed its name to North Macedonia.
Greece has been disapproving of the name of the country, as the Greek province of Macedonia adjoining it has been associated with Alexander the Great.
Greece has blocked the membership of NATO and EU arguing its northern neighbor's use of the name without geographic qualification amounted to theft of its own history, identity and cultural heritage.
With this Macedonia's entry into the European Union (EU) and North Atlantic Treaty Organization (NATO) is clear now.
Capital – Skopje: Currency – Macedonian Denar