Anusuiya Uikey appointed Governor of Chhattisgarh
Anusuiya Uikey, Vice-Chairperson, National Commission for Scheduled Tribes, has been appointed as the new Governor of Chhattisgarh by President Ramnath Kovind.
Anusuiya Uikey hails from Chhindwara in Madhya Pradesh, a politician from Bharatiya Janata Party (BJP) was a former member of Rajya Sabha representing Madhya Pradesh.
Issues regarding Appointment of Governors
Appointment (Recommendations):
The National Commission to Review the Working of the Constitution had sought a committee comprising the Prime Minister, the Union Home Minister, the Lok Sabha Speaker and the Chief Minister of the State concerned to appoint Governors.

Dismissal (Verdicts):
1. 2010 SC verdict says the Central Government cannot dismiss a Governor from office without valid reasons
2. Article 156 (1) of the Constitution (the pleasure of the President) dispenses with is the need to assign reasons or the need to give notice, but the need to act fairly and reasonably cannot be dispensed with.
3. A Governor of a State cannot be removed on the ground that she is out of sync with the policies and ideologies of the party in power at the Centre
4. The Bench says the politicians, once they become Governors, should owe allegiance to the Constitution and not their party.
Governor's Special Powers in Scheduled Areas
1. Applicability of a law:
He is empowered to direct that an act of Parliament or the State Legislature does not apply to a scheduled area or is applicable with certain modifications.

2. Making law:
He can make regulation to repeal or amend any act of Parliament or the State Legislature (after consulting with Tribal Advisory Council and requires assent of the President).
He can make regulations for peace or good governance in the region (after consulting with Tribal Advisory Council)

3. Submits reports to the President regarding administration of such areas

Special Powers in Tribal Areas:
1. He is empowered to declared any Autonomous Region
2. Acts of Parliament or the State Legislature do not apply to these areas directly
3. He is empowered to organise or re-organise the autonomous districts
4. Out of 30 members in the autonomous district council, 4 are nominated by him
5. Gives assent to the laws made by councils
6. Jurisdiction of High Court over the tribal cases may be specified by hi
7. Can appoint a commission to report to administration of the region
Chhattisgarh is 10th in Private Schools Enrollment
Chhattisgarh stands at 10th position amongst all States in terms of maximum admission of children in private schools.
The interesting part is that highly advanced union territories: Delhi and Pondicherry saw less enrolment of students in private schools than Chhattisgarh.
According to the statistics of Ministry of Human Resources Development (MHRD) 11,23,569 (2016-17), 12,78,673 (2017-18) and 13,56,450 (2018-19) students were enrolled at private schools in respective years in the State.
In last 6 years, over 450 Government or government aided schools were closed down in different districts of Chhattisgarh.
Uttar Pradesh has the highest number of students enrolling in private schools followed by Rajasthan and Madhya Pradesh.
Also read: Issues related to Girls' Education
Kondagaon topped Best in Aspirational Districts
Chhattisgarh's Kondagaon district has topped the ranking of aspirational districts by NITI Aayog for May 2019.
NITI Aayog has issued a list of 5 most improved districts among the aspirational districts in the country.
Kondagaon was followed by Fatehpur (Uttar Pradesh), Pakur(Jharkhand), Dhaulpur (Rajasthan) and Chitrakoot (Uttar Pradesh) in the government's aspirational districts programme.
Aspirational Districts (Delta Ranking)
1. Launched by the Hon'ble PM in January 2018, the 'Transformation of Aspirational Districts' programme aims to quickly and effectively transform the most underserved 112 districts across India.
2. The delta rankings reflect overall improvements made across sectors and sector specific ranks in the domains of Health & Nutrition, Agriculture & Water Resources, Education, Skill Development & Financial Inclusion and Basic Infrastructure.
3. The Aspirational Districts programme has evolved from the principle of 'Convergence of Schemes' to provision of additional financial resources to the Districts to undertake innovative projects that significantly improve the indicators.
Dinesh Jangde selected for Ustad Bismillah Khan Yuva Puraskar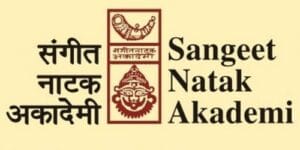 Folk Artist Dinesh Jangde has been selected by the Sangeet Natak Academy for Ustad Bismillah Khan Yuva Puraskar 2018 in folk dance category.
He is from Chandrakhuri, Raipur and has been presenting Panthi Dance from the age of 12.
He has been awarded with Devdas Banjare Samman 2017-18 and Guru Ghansi Lok Kala Samman 2018 at the State Level.
4 eminent personalities were also selected in the field of performing arts for Sangeet Natak Akademi Fellow (Akademi Ratna):

Zakir Hussain- Tabla Virtuoso
Sonal Mansingh- Dancer
Jatin Goswami- Dancer & Choreographer
Kalyanasundaram Pillai- Bharatanatyam exponent
India's First Garbage Café opened at Ambikapur
The country's first garbage cafe has been launched at Ambikapur, Chhattisgarh. Under this, the Municipal Corporation will provide food to the poor and homeless in lieu of plastic waste.
Persons fetching 1 kg plastic waste will be offered a full meal while those collecting 500 grams waste will get a substantial breakfast.
Ambikapur, which has been selected as the second cleanest city after Indore, plans to use the plastic for construction of roads.
The budget provides Rs 5 lakh for the Garbage Cafe Scheme and if funds run out, there is a proposal to get elected representatives (MLAs and MPs) to dip into their MPLAD or MLACDS funds.
There is a plan to provide free shelter to the homeless who collect plastic waste. Ambikapur already has a road made with plastic granules and asphalt.
Under the Central government's Swachh Survekshan 2019 rankings, Ambikapur was declared India's second cleanest city, following Indore in Madhya Pradesh, jumping 15 places from last year.
'Pauni-Pasari' Yojana to promote Traditional Business
The State Govt is planning to start 'Pauni-Pasari' Yojana to promote traditional business and to increase the job opportunity for the traditional business community in urban areas.
Under the scheme traditional business communities like Lohari, Kumhari, Koshtha, Bansod, etc will be provided shade and a place in the urban market areas.
50% allocations will be reserved for SHGs and women members of the respective communities.
---