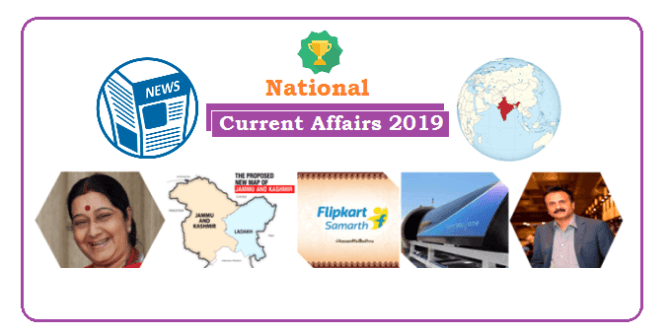 Cafe Coffee Day Founder Siddhartha Hegde found dead
Founder of the largest coffee chain in India, Cafe Coffee Day (CCD) V. G. Siddhartha Hegde has been found dead on the banks of the Netravati river near Mangaluru.
He was the son-in-law of former Karnataka chief minister SM Krishna.
Hailing from the Chikmagalur district of Karnataka, he established Cafe Coffee Day in 1996 which found presence in Malaysia, Egypt, the Czech Republic, Austria and India.
PM interacted with States through PRAGATI Platform
The 30th Pro-Active Governance and Timely Implementation (PRAGATI) platform was chaired by Prime Minister Narendra Modi in New Delhi.
The platform was launched on March 25, 2015. It is a multi-purpose and multi-modal platform that is aimed at addressing common man's grievances, and simultaneously monitoring and reviewing important programmes and projects of the Government of India as well as projects flagged by State Governments.
The PRAGATI platform uniquely bundles three latest technologies: Digital data management, video-conferencing and geo-spatial technology.
It also offers a unique combination in the direction of cooperative federalism since it brings on one stage the Secretaries of Government of India and the Chief Secretaries of the States. With this, the Prime Minister is able to discuss the issues with the concerned Central and State officials with full information and latest visuals of the ground level situation.
New Venture KABIL set up for supply of Critical Minerals
A joint venture company namely Khanij Bidesh India Ltd. (KABIL) is to be set up with the participation of three Central Public Sector Enterprises namely, National Aluminium Company Ltd (NALCO), Hindustan Copper Ltd (HCL) and Mineral Exploration Company Ltd (MECL).
The objective of constituting KABIL is to ensure a consistent supply of critical and strategic minerals to Indian domestic market.
The sustained source of mineral and metal commodities is imperative for the transportation and manufacturing segment.
Further segments like Aviation, Defence and Space Research also require minerals with lower weight and high mechanical strength. Among such twelve minerals identified as strategic minerals, which have meager resource base like Lithium and Cobalt are significant.
India slipped to 7th largest economy in the world in 2018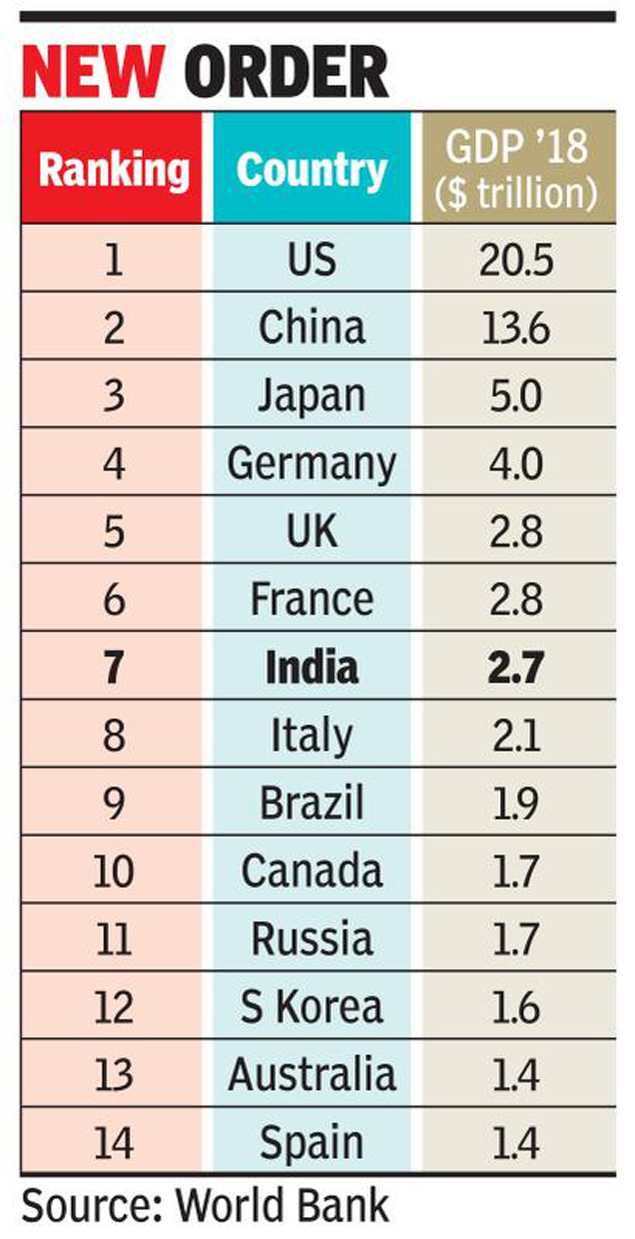 The World Bank data for 2018 showed that India is the 7th largest economy in the world with GDP of $2.73 trillion.
In 2017 with GDP of $2.65 trillion, India had overtaken France as the sixth largest economy. According to news reports, India had also overtaken the United Kingdom for a short while.
Earlier this year, India lost the fastest growing economy tag, falling behind China. Growth during 2018-19 declined to 6.8% from 7.2% a year ago.
Currency fluctuations and a slowdown in GDP growth were the key reasons behind the fall in global GDP rankings. India's exports have also fallen and remained negative. Domestic demand is subdued.
Ravish Kumar among 2019 Ramon Magsaysay Award Winners
Indian journalist Ravish Kumar has been awarded the 2019 Ramon Magsaysay Award for "harnessing journalism to give voice to the voiceless". It is regarded as the Asian version of the Nobel Prize.
He is among five individuals who were declared winners of the award.
Ramon Magsaysay Award
1. The Ramon Magsaysay Award is an annual award established to perpetuate former Philippine President Ramon Magsaysay's example of integrity in governance, courageous service to the people, and pragmatic idealism within a democratic society.
2. The prize was established in April 1957 by the trustees of the Rockefeller Brothers Fund based in New York City with the concurrence of the Philippine government.
3. The award is internationally-recognized as the Nobel Prize counterpart of Asia and is the highest award given to Asian individuals and organizations.
Indian winners:
Emergent Leadership: Pandurang Shastri Athavale (1996), Sandeep Pandey (2002), Arvind Kejriwal (2006), Nileema Mishra (2011), Sanjiv Chaturvedi (2015),TM Krishna (2016)

Uncategorized: Deep Joshi (2009), Harish Hande (2011), Kulandei Francis (2012), Anshu Gupta And Sanjiv Chaturvedi (2015), Sonam Wangchuk (2018), Bharat Vatwani (2018)

Government Service: Kiran Bedi (1994), T. N. Seshan (1996), J M Lyngdoh (2003)

Public Service: Jayaprakash Narayan (1965), M.S. Subbulakshmi (1974), Manibhai Desai (1982), Baba Amte (1985), Lakshmi Chand Jain (1989), Banoo Jehangir Coyaji (1993), V. Shanta (2005)

Community Leadership: Vinoba Bhave (1958), Verghese Kurien (1963), Dara Nusserwanji Khurody (1963), Tribhuvandas Kishibhai Patel (1963), Kamaladevi Chattopadhyay (1966), M.S. Swaminathan (1971), Ela Bhatt (1977), Mabelle Arole and Rajanikant Arole (1989), Pramod Karan Sethi (1981), Chandi Prasad Bhatt (1982), Aruna Roy (2000), Rajendra Singh (2001), Shantha Sinha (2003), Prakash Amte and Mandakini Amte (2008), Bezwada Wilson (2016)

Journalism, Literature, and the Creative Communication Arts: Amitabha Chowdhury (1961), Satyajit Ray (1967), Boobli George Verghese (1975), Sombhu Mitra (1976), Gour Kishore Ghosh (1981), Arun Shourie (1982), R. K. Laxman (1984), K.V. Subbanna (1991), Ravi Shankar (1992), Mahasweta Devi (1997), P Sainath (2007), Ravish Kumar (2019)

Peace and International Understanding: Mother Teresa (1962), Laxminarayan Ramdas (2004)
Flipkart launched 'Samarth' Initiative for traditional business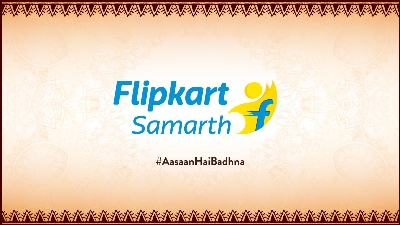 Flipkart has launched 'Flipkart Samarth'– a breakthrough initiative aimed at bringing India's artisans, weavers, and handicrafts producers onto e-commerce.
The initiative was launched by Minister of state for Finance & Corporate Affairs Anurag Singh Thakur along with Flipkart CEO Kalyan Krishnamurthy in New Delhi.
It will be helping traditionally underserved communities access a pan-India market and engage with over 150 million customers.
Flipkart Samarth will work closely with reputed NGOs and government bodies and livelihood missions to reach a large number of rural entrepreneurs, with a special focus on women-led enterprises, differently-abled entrepreneurs, artisans, and weavers, who often face obstacles such as lack of access to working capital, poor infrastructure, and inadequate training.
TB Vaccines IMMUVAC and VPM1002 launched for Trial
India's first large scale trial for two new TB vaccines- IMMUVAC and VPM1002, was launched by the Indian Council of Medical Research (ICMR).
The TB vaccine trial will be carried out in 6 States involving more than 12000 healthy household contacts of newly diagnosed TB patients.
The Bacille Calmette- Guerin (BCG) is the vaccine used to treat TB and is generally given to infants at birth or first year of birth. It requires treatment course lasting 6 months or more. Hence it was felt the need to develop more effective TB vaccines and also to achieve the target of eliminating TB by 2025.
Maharastra to build World's First Hyperloop Project
Maharashtra has granted infrastructure project status for a $10-billion plan to build the world's first ultra-fast hyperloop project, aiming to link the financial hub of Mumbai with neighbouring Pune.
Hyperloops use magnets to levitate pods inside an airless tube, creating conditions in which the pods can shuttle people and freight at speeds of up to 1,200 km per hour.
'Meghdoot' App launched to help Farmers
The Ministries of Earth Sciences and Agriculture have launched a mobile application Meghdoot to farmers in local languages.
To begin with, the service would be available for 150 districts in different parts of the country. It will be extended to rest of the country in a phased manner over the next one year.
It will provide forecast relating to temperature, rainfall, humidity, and wind speed and direction, which play critical roles in agricultural operations and advisories to the farmers on how to take care of their crops and livestock.
It has been developed by experts from the India Meteorological Department and Indian Institute of Tropical meteorology and the Indian Council of Agricultural Research.
Madhya Pradesh to have Anti-Microbial Resistance Plan
The Madhya Pradesh State Action Plan for Containment of Antimicrobial Resistance (MP-SAPCAR) was released by the Govt.
With this, MP has become the second state in India after Kerala to develop an action plan to manage antimicrobial resistance (AMR).
AMR is a global public health threat arising due to misuse of antibiotics in humans, animals, and aquaculture contributes and also, poor management of waste from farms, factories, healthcare settings and households adds to the problem.
With rising AMR, antibiotics are increasingly becoming ineffective for treating diseases in humans.
Article 370 and 35A repealed
The Centre scrapped Article 370 of the Indian Constitution which is a 'temporary provision' granting special autonomous status to Jammu & Kashmir.
Also, exercising his power under Clause 1 of Article 370, the presidential order has done away sections under Article 35A, which provides special privileges to "permanent residents" of the state while defining the term "permanent residents".
The government has decided to bifurcate the state into two Union Territories– Jammu and Kashmir, which will have a legislature (like Delhi), and Ladakh, which will be without a legislature.
Jammu and Kashmir will now be governed by the laws applicable to other Indian citizens.
Provisions under Article 370 (Repealed)
1. Provides for a separate Constitution and flag of J&K.
2. According to this article, except for defence, foreign affairs, finance and communications, Parliament needs the state government's concurrence for applying all other laws. Thus the state's residents live under a separate set of laws, including those related to citizenship, ownership of property, and fundamental rights, as compared to other Indians.
3. The Centre has no power to declare financial emergency under Article 360 in the state. It can declare emergency in the state only in case of war or external aggression.
4. The Indian Parliament cannot increase or reduce the borders of the state. In the case of Jammu and Kashmir, the residuary powers belong to the Legislature of the State, except certain matters to which Parliament has exclusive powers such as preventing the activities relating to cession or secession, or disrupting the sovereignty or integrity of India.
5. The power to make laws related to preventive detention in Jammu and Kashmir belongs to the Legislature of J&K and not the Indian Parliament.
6. Part IV (Directive Principles of the State Policy) and Part IVA (Fundamental Duties) of the Constitution are not applicable to J&K. Even insulting national flag was not a criminal offense in J&K.
History of J&K
Before 1947, Jammu and Kashmir (J&K) was a princely State. Its Hindu ruler, Hari Singh, did not want to merge with India and tried to negotiate with India and Pakistan to have an independent status for his state.

The Pakistani leaders thought the Kashmir region 'belonged' to Pakistan, since majority population of the State was Muslim. But this is not how the people themselves saw it- they thought of themselves as Kashmiris above all.

The popular movement in the State, led by Sheikh Abdullah of the National Conference, wanted to get rid of the Maharaja, but was against joining Pakistan. The National Conference was a secular organisation and had a long association with the Congress. Sheikh Abdullah was a personal friend of some of the leading nationalist leaders including Nehru.

In October 1947, Pakistan sent tribal infiltrators from its side to capture Kashmir. This forced the Maharaja to ask for Indian military help. India extended the military support and drove back the infiltrators from Kashmir valley, but only after the Maharaja had signed an 'Instrument of Accession' with the Government of India. It was also agreed that once the situation normalized, the views of the people of J&K will be ascertained about their future.

Sheikh Abdullah took over as the Prime Minister of the State of J&K (the head of the government in the State was then called prime Minister) in March 1948. India agreed to maintain the autonomy of Jammu and Kashmir.

Also read: NCERT XII Political Science Textbook Chapter- Regional Aspirations
Naaz Joshi won Miss World Diversity for 3rd time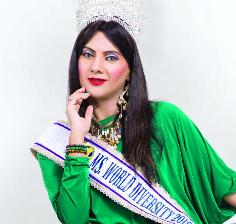 Transsexual woman Naaz Joshi has made the country proud with a third successive victory in the beauty pageant Miss World Diversity. Naaz was crowned Miss World Diversity 2019 on August 3 in Port Louis, Mauritius.
Born as Aizya Naaz Joshi in Delhi's Malviya Nagar, she works actively for trans rights in India.
She has also been crowned as Miss Republic International Beauty Ambassador 2017 and Miss United Nationals Ambassador.
Former External Affairs Minister Sushma Swaraj passed away
The senior BJP (Bharatiya Janata Party) leader and India's former External Affairs Minister Sushma Swaraj passed away at the age of 67, in All India Institutes of Medical Sciences (AIIMS), New Delhi due to a massive heart attack.
Born on 14 February 1952 in Ambala Cantt town of Haryana, Sushma started her political life with the Akhil Bharatiya Vidyarthi Parishad (ABVP), the RSS (Rashtriya Swayamsevak Sangh) student wing, and later joined the BJP.
She got her credit such as being country's youngest-ever Cabinet Minister (at the age of 25 in 1977), first woman Chief Minister of Delhi (13 October, 1998 to 3 December, 1998).
---