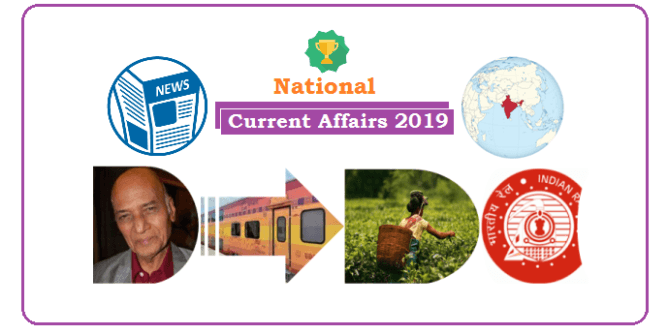 Inter-State Council reconstituted
The Inter-State Council, which is mandated to investigate and advise on disputes between states, has been reconstituted with Prime Minister Narendra Modi as its chairman and six Union ministers and all chief ministers as members.
Inter-State Council
1. The Inter-State Council is a non-permanent constitutional body set up by a presidential order on the basis of provisions in Article 263 of the Constitution of India.
2. The body was formed by a Presidential Order dated 28 May 1990 on recommendation of Sarkaria Commission.
3. The Council is formed to discuss or investigate policies, subjects of common interest, and disputes among states.
4. The standing committee of Interstate council is constituted under the chairmanship of Union Home Minister. Apart from Home minister the committee consists of 5 union cabinet ministers and 9 chief Ministers.
Commandos for Railway Security launched
Minister of Railways Piyush Goyal launched CORAS (Commando for Railway Security) of Indian Railways.
It will be carved out from motivated and willing young staff of RPF/RPSF and shall be deployed in Left Wing Extremism (LWE)/Insurgency/Terrorism affected Railway areas.
Railway is currently carrying out projects, which are strategically and economically important. Commissioning of CORAS will address challenges to these ongoing projects as well as any challenging situation for Railway travelers.
First Space Museum opened at Hyderabad
With the collaboration of ISRO, BM Birla Science Centre at Hyderabad opened a Space Science Museum to the public to mark their Golden Jubilee of the Birla Archaeological and Cultural Research Institute (BACRI), the first private space museum in India.
At present, 24 exhibits are on display to encourage young minds to explore Space Science and Technology.
Golden Butterfly Tea sold at 75000 per kg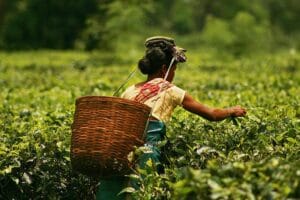 A rare tea variety of eastern Assam's Dikom Tea Estate named 'Golden Butterfly' tea created a record of being sold at Rs 75,000 per kg at the Guwahati Tea Auction Centre (GTAC), Assam.
This golden butterfly tea surpassed previous record of sale of 'Maijan Golden Tips' tea just by Rs.4,499. The Maijan Golden Tips was sold at Rs.70,501 per kg and one kilogram of 'Manohari Gold', another specialty orthodox tea variety, was sold at Rs. 50,000.
 It is judged by its aroma, taste, and colour and this tea is characterized by extremely mellow and sweet caramel flavor.
National Tribal Festival 'Aadi Mahotsav' organized at Leh-Ladakh
The 9 day long National tribal festival named "Aadi Mahotsav" commenced at the Polo Ground, Leh-Ladakh. It is a joint initiative of Ministry of tribal affairs and Tribal Cooperative Marketing Development Federation of India (TRIFED).
The theme of this year's festival is 'a celebration of the spirit of tribal craft, culture and commerce".
Also read: Go Tribal Campaign by launched Tribes India
Second Uday Express to run between Vijayawada-Visakhapatnam
The second double decker Uday Express, that will run between Visakhapatnam to Vijayawada, will have a seating capacity of 120 seats per coach.
The first Uday Express was a specially-designed air-conditioned chair car which started service between Coimbatore and Bangalore in June 2018. The trains are primarily allocated to routes with heavy passenger traffic.
Music Director-Composer Khayyam passed away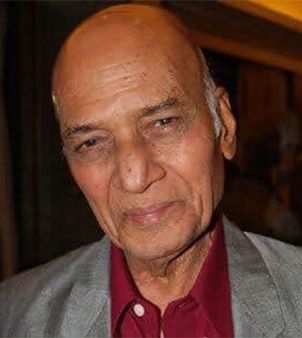 Veteran composer Mohammed Zahur 'Khayyam' Hashmi passed away aged 92.
Born in Rahon, Punjab, Khayyam served in the army during World War II for a short period after which he moved to Bombay and started his music career.
He has composed music for many hit films like 'Kabhie Kabhie','Umrao Jaan, 'Trishul', 'Noorie' and 'Shola Aur Shabnam'.
---