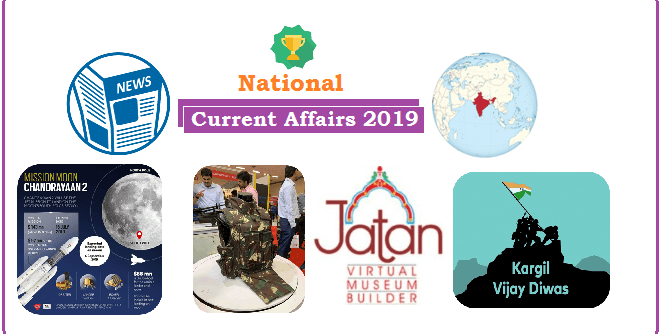 Chandrayaan-2 launched successfully
India's heaviest rocket Geo-synchronous Satellite Launch Vehicle GSLV Mk-III, nicknamed 'Bahubali' carried the Chandrayaan-2 mission successfully from the Satish Dhawan Space Centre (SDSC) in Sriharikota, Andhra Pradesh.
The aim of the mission is to find more evidence of water, clues about the moon's evolution and work the natural satellite as a test bed for more space missions concerning the solar system.
Chandrayaan-2 is India's second mission to the moon. It comprises a fully indigenous Orbiter, Lander (Vikram) and Rover (Pragyan). The Rover Pragyan is housed inside Vikram lander.
GSLV Mk III is a three-stage launch vehicle developed by ISRO. The vehicle has two solid strap-ons, a core liquid booster and a cryogenic upper stage. The vehicle is designed to carry 4 ton class of satellites into Geosynchronous Transfer Orbit (GTO) or about 10 tons to Low Earth Orbit (LEO). It will be the first operational flight of GSLV Mk III, which is a 640-tonne rocket.
Related Terms
Geostationary: Satellites remain at a particular distance from earth at all the time, so in circular orbits (in the plane of equator on the earth)                                                           
Geosynchronous: It has a period of revolution is equal to period of rotation of earth, but its orbit is neither equatorial nor Circular and looks oscillating but NOT stationary.

Low Earth orbit (LEO): Geocentric orbits with altitudes below 2,000 km.

Geosynchronous transfer orbit (GTO): An elliptic orbit where the perigee is at the altitude of a low Earth orbit (LEO) and the apogee at the altitude of a geostationary orbit.

Read about various classifications of space orbits in this Wikipedia articlehere.
Also read: Space Program in India
Third Sports University to be established at Rai, Sonepat
The Cabinet of Haryana under the chairmanship of chief minister Manohar Lal Khattar approved the setting up of Haryana Sports University at Rai, Sonepat which will be the third sports university established by a state government in India after Swarnim Gujarat Sports University (Gandhinagar) and Tamil Nadu Physical Education and Sports University (Chennai).
It will have powers to conduct academic and training programmes in physical education and sports sciences, including sports technology, sports medicine, sports management, sports infrastructure engineering, sports psychology, sports nutrition, sports journalism and sports marketing.
Indigenous Bullet Proof Jacket- Bhabha Kavach launched
Bhabha Kavach called as "India's lightest bulletproof jacket" was launched at the International Police Expo 2019 in New Delhi.
It is developed by the Ordnance Factories Board (OFB) and metal alloys manufacturer Mishra Dhatu Nigam (MIDHANI).  The nanotechnology from Bhabha Atomic Research Centre (BARC) has been used in the making of Bullet Proof Jacket.
This was intended to protect CAPF personnel from 7.62 mm bullets fired from AK-47 rifles– the chosen weapon of militants from Kashmir to Bastar.
Digitization of Archaeological Museum underway
Archaeological site museums under Archaeological Survey of India (ASI) have been digitized through JATAN software.
JATAN is a virtual museum builder software, that enables creation of digital collection management system for Indian museums and is deployed in several national museums across India.
It is designed and developed by Centre for Development of Smart Computing (C-DAC) Pune.
C-DAC is the premier research and development organization of the Ministry of Electronics and Information Technology (MeitY) for carrying out R&D in IT, Electronics and associated areas. India's first supercomputer PARAM 8000 was indigenously built (in 1991) by it.
Amendment to RTI Act 2005 approved by the Parliament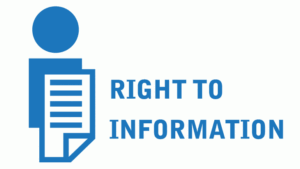 The amendment will grant greater powers to the Centre in deciding the terms of the chief information commissioners (CICs) and information commissioners (ICs) at both the central and state levels.
Presently, State Government constitutes ICs and has the power to prescribe the tenure and terms and conditions of that appointment.
According to the RTI Act of 2005, the CIC and ICs at the central and state level will hold office for a term of five years, while the amendments specify that the Centre will in fact notify the terms of both the CIC and the IC.
Also read: Right to information Act 2005 (with Quiz)
Kargil Vijay Diwas celebrated on July 26
On July 26, 2019, the 20th anniversary of Kargil Vijay Diwas was celebrated throughout India to commemorate India's victory over Pakistan in the 1999 Kargil War.
The infiltration, named as 'Operation Badr', aimed at severing the link between Kashmir and Ladakh and cause Indian forces to withdraw from the Siachen Glacier.
The Government of India responded with Operation Vijay, with the war coming to an official end on July 26, 1999.
This day marks the victory of Indian armed forces in Operation Vijay in 1999 and honors the martyrs who sacrificed their lives for India in the Kargil War.
The theme for Kargil Vijay Diwas 2019 was "Remember, Rejoice and Renew".
Byju's Replaces Oppo as New Sponsor of Indian Team
The Board of Control for Cricket in India (BCCI) announced that Bengaluru-based education and learning app Byju's has replaced Oppo India as the official Team India sponsor.
The deal period will begin from 5 September, 2019 until 31 March, 2022.
Guwahati to host 3rd Khelo India Youth Games 2020
Union Sports Minister Kiren Rijiju informed that the third edition of Khelo India Youth Games (KIYG) will be held in Guwahati, Assam from January 18-30, 2020.
It will be conducted in partnership with Indian Olympic Association (IOA), School Games Federation of India (SGFI) and Assam as host State.
The inaugural edition of Khelo India was held in New Delhi in 2018 and Pune hosted the second edition of games in 2019.
Khelo India is national level multidisciplinary grassroots games in India held for two categories, mainly U-17 school students and U-21 college students.
---