Lewis Hamilton won record sixth British Grand Prix
Lewis Hamilton of Mercedes won record sixth British Grand Prix at the Silverstone Circuit in Silverstone, United Kingdom.
Mercedes, Valtteri Bottas attained the second position, and Ferrari's Charles Leclerc attained the third position in the Grand Prix.
| | | |
| --- | --- | --- |
| Grand Prix 2018 | Winner | Country |
| British Grand Prix | Sebastian Vettel | Germany |
| German Grand Prix | Lewis Hamilton | England |
| Singapore Grand Prix | Lewis Hamilton | England |
| Russian Grand Prix | Lewis Hamilton | England |
| Japanese Grand Prix | Lewis Hamilton | England |
| United States Grand Prix | Kimi Raikkonen | Finland |
| Abudhabi Grand Prix | Lewis Hamilton | England |
| Grand Prix 2019 | Winner | Country |
| Australian Grand Prix | Valtteri Bottas | Finland |
| Chinese Grand Prix | Lewis Hamilton | England |
| Spanish Grand Prix | Lewis Hamilton | England |
| Canadian Grand Prix | Lewis Hamilton | England |
| French Grand Prix | Lewis Hamilton | England |
| British Grand Prix | Lewis Hamilton | England |
2019 Wimbledon Championship
Novak Djokovic (Serbia) and Simona Halep (Romania) won their respective titles in 2019 Wimbledon Championship.
This is Novak Djokovic's 16th grand slam & 5th Wimbledon title & first player in the open era since 1948 to achieve this feat.
The world Number 7 Simona Halep becomes first Romanian player to reach senior Wimbledon singles final title.
The Wimbledon total prize money has increased for an 8th year in a row with was £ 38,000,000 for 2019.
*Ashleigh Barty and Novak Djokovic hold top spot at World Tennis Ranking 2019
England won ICC Men's World Cup 2019
The ICC Men's World Cup 2019 was the 12th Cricket World Cup held in England and Wales from 30 May to 14 July 2019.
10 teams participated in the cricket tournament with a total of 48 matches played between the teams.
The Finals were held at the Lord's Cricket Ground between New Zealand and England.
England lifted the first World Cup title beating New Zealand on boundary count after both the match and the subsequent Super Over finished as ties.
Kane Stuart Williamson of New Zealand was named as the Player of the Tournament with 578 runs who received the award from Indian legend Sachin Tendulkar.
Ben Stokes of England was awarded the Man of the Match.
With record-shattering 27 wickets, Australian left-arm pacer Mitchell Starc topped the table of wicket-takers.
Rohit Sharma scored the highest 648 runs from the nine games at an average of 81 including 67 fours and 14 sixes.
Virat Kohli became the fastest batsman to score 11,000 ODI runs breaking the record of Sachin Tendulkar of India.
Palau joined International Solar Alliance Framework Agreement

The Republic of Palau, an island country located in the western Pacific Ocean has signed International Solar Alliance Framework agreement to become a 76th country that joined the International Solar Alliance (ISA), lauding India for its efforts in promoting sustainable development projects through South-South cooperation.
Palau will host the 2020 edition of the 'Our Oceans Conference', which will focus on issues such as climate change, sustainable fisheries and marine pollution.
Palau became the 76th country to sign the ISA Framework Agreement, which till date has been ratified by a total of 54 of the 76 countries.
International Solar Alliance (ISA)
1. It was jointly launched by Prime Minister Narendra Modi and France's President Francois Hollande in November 2015 on sidelines of COP-21 (Conference of the Parties) of UNFCCC (United Nations Framework Convention on Climate Change) in Paris.
2. The ISA's major objectives include global deployment of over 1,000GW of solar generation capacity and mobilization of investment of over USD 1000 billion into solar energy by 2030.
3. It was officially established on 6 December 2017 headquartered at the National Institute of Solar Energy (NISE) in Gurugram, Haryana when ISA Framework Agreement entered into force.
4. The International Solar Alliance (ISA) is an alliance of more than 122, most of them being sunshine countries, which lie either completely or partly between the Tropic of Cancer and the Tropic of Capricorn, now extended to all members of UN. 
IMF Chief Christine Lagarde resigned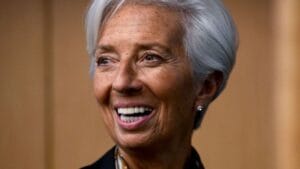 aged 63, has resigned from her post. She will formally step down on September 12, 2019.
She is awaiting the confirmation to take over as the new President of European Central Bank (ECB) where she will succeed Mario Draghi.
The former French cabinet minister has been head of the IMF since 2011.
Known as the "rock star" of international finance, Ms Lagarde, 63, began her career as a lawyer before moving into politics.
Do you know?
In Oct 2018, India-born Harvard economist Gita Gopinath has been appointed as the chief economist at the International Monetary Fund (IMF).
Congo Ebola Outbreak declared Global Health Emergency
The World Health Organization (WHO) has declared the Ebola crisis in the Democratic Republic of Congo a "public health emergency of international concern".
The move may encourage wealthy donor countries to provide more cash.
The PHEIC emergency provision is the highest level of alarm the WHO can sound and has only been used four times previously. This includes the Ebola epidemic that devastated parts of West Africa from 2014 to 2016, and killed more than 11,000 people.
What is Ebola?
1. Ebola is a virus that initially causes sudden fever, intense weakness, muscle pain and a sore throat.
2. It progresses to vomiting, diarrhea and both internal and external bleeding.
3. People are infected when they have direct contact through broken skin, or the mouth and nose, with the blood, vomit, faeces or bodily fluids of someone with Ebola.
4. Patients tend to die from dehydration and multiple organ failure.
5. There is a vaccine with 99% effectiveness which was developed during the epidemic in West Africa and has been available throughout the latest outbreak.  
Zimbabwe Cricket suspended by ICC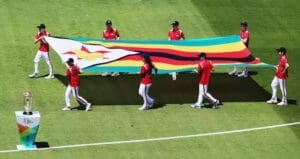 Zimbabwe cricket has been suspended by the International Cricket Council (ICC) with immediate effect after it breached the ICC Constitution by failing to provide free and democratic elections and ensuring that there is no government interference in its administration.
With this suspension, ICC funding Zimbabwe Cricket will be frozen and representative teams from Zimbabwe will not be allowed to participate in any ICC tournaments.
The ICC has directed that the elected Zimbabwe Cricket Board be reinstated to office within three months, and progress in this respect will be considered again at the October Board meeting.
---