Priya Priyadarshini Jain got 'Indian Women of Influence' Award
Eminent fashionista, social entrepreneur and philanthropist Priya Priyadarshini Jain has been felicitated with the prestigious 'Indian Woman of Influence' award at the House of Lords, the United Kingdom Parliament, London.
The award recognises the power of Indian women residing in different parts of the world and it is presented by the Barons of the UK parliament.
The award ceremony was also concurred with the official launch of coffee table book on '50 most influential Indian women worldwide' which featured top Indian women like former President of India Pratibha Patil, Nita Ambani, Baroness Smith, MP Caroline, Hema Malini, Shilpa Shetty, Pinky Anand, Shivani Mehra along with Priya Priyadarshini Jain and others.
Priti Patel became UK's First Indian-Origin Home Secretary
Member of Parliament (MP) Priti Patel became the United Kingdom's (UK) first Indian-origin Home Secretary.
She was appointed by new UK Prime Minister Boris Johnson. She had been a prominent member of the "Back Boris" campaign for the Conservative Party leadership and was widely tipped for the plum post in his frontline team.
Indian origin Rishi Sunak was appointed as the Chief Secretary to the treasury and Alok Sharma was appointed as the Secretary of State for international development.
50th Anniversary of Apollo 11 Moon Landing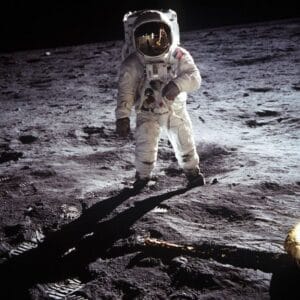 It was July 1969, when NASA's Apollo 11 mission, in which astronauts Neil Armstrong and Buzz Aldrin, landed on the surface of the moon.
Armstrong had memorably said, "That's one small step for man, one giant leap for mankind."
Neil Armstrong and Buzz landed on the moon, they set up an American flag and a plaque that read 'Here men from the planet Earth first set foot upon the moon'."
Boris Johnson became New British Prime Minister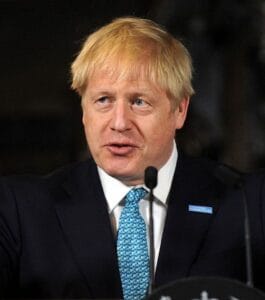 Boris Johnson, the public face of the Brexit campaign, won the contest to succeed Theresa May as British Prime Minister, taking over a country in crisis and a government on the brink of breaking apart.
Johnson defeated his rival Foreign Secretary Jeremy Hunt by a landslide in a ballot of the Conservative Party's roughly 160,000 members.
The incoming prime minister has just 100 days to negotiate a new divorce deal with the European Union before the UK is due to leave the bloc at the end of October.
---